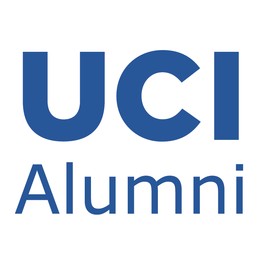 Hello UC Irvine Alumni,
Thank you so much for registering for our Lloyd Cellars 'UCI Sip & Savor Virtual Tasting' with your fellow alumni and winemaker Rob Lloyd. The evening's event with feature wines from both of Rob and Bonnie Lloyds' labels, Lloyd Cellars and Prescription Vineyards. He'll also be joined by UCI alumni Greg Moore. He and Rob met at UCI and he's now worked for Lloyd Cellars for 6-years as the Director of Sales.
2018 Prescription Vineyards Clarksburg Chardonnay – SRP $20
2018 Prescription Vineyards Alexander Valley Cabernet Sauvignon – SRP $30
2019 Lloyd Cellars Carneros Chardonnay – SRP $40
2018 Lloyd Cellars Sta. Rita Hills Pinot Noir – SRP $50
Rob & Bonnie will Donate Net Profits to UC Irvine and Rob and Greg's Fraternity Phi Delta Theta. To make your participation and purchase of the wines simple, we've built this exclusive UCI Wine Store page. We have two packages available for the tasting, as well as giving you the option to purchase our wines individually.
'Get Acquainted Tasting Experience'
This package includes all four current releases featured in our 'UCI Sip & Savor Virtual Tasting'
Side-By-Side Tasting Experience
This two-bottle tasting features our Lloyd Cellars Carneros Chardonnay and Sta. Rita Hills Pinot Noir
Purchasing and Designating Your Donation
To make sure your purchase gets tagged for donation, please use Promo Code: UCI2021.
We now invite you to scroll down to make your selections. We highly recommend that you make your purchases by Tuesday, November 9 to ensure you have your wines in time to taste along as we discover the story of Rob's time at UC Irvine to becoming a celebrated California winemaker. He'll also walk us all through each unique wine from vineyard sourcing, to winemaking process, to the most important part of the evening – tasting the wine!
We'll see you on Thursday, November 18 at 6:00pm PT!
Cheers, Rob & Bonnie Lloyd
P.S. We'll have a special holiday offer for you at the close of the evening!